ODROBINA PORZĄDKU W CHAOSIE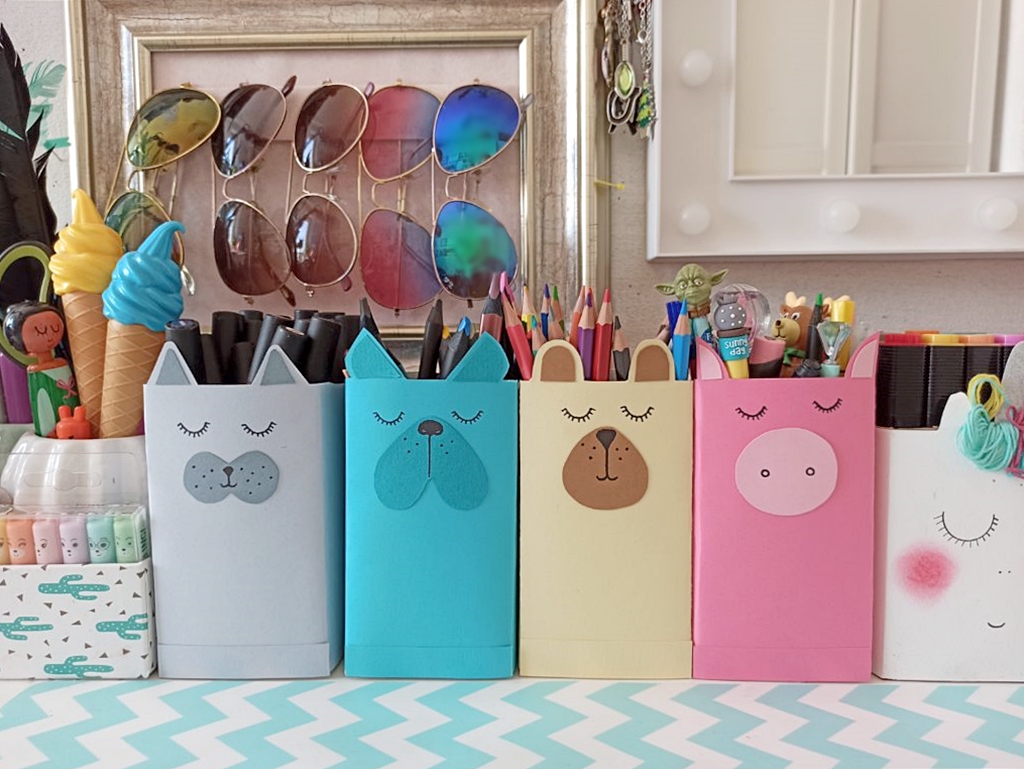 Przyznacie, że przymusowa izolacja potrafi wyzwolić w nas zaskakujące pokłady kreatywności. Wszystkie te filmiki podbijające internet, zdradzające ileż w człowieku drzemie pomysłowości są w końcu tego niepodważalnym dowodem. Te wszystkie domowe tory przeszkód dla znudzonych dzieci, kanapowe siłownie, maseczki z filtrów do okurzaczy i balkonowe, paletowe strefy komfortu świadczą wszak jednoznacznie, że duch wynalazczości ma się w narodzie wyśmienicie.
Nie powinno zatem nikogo dziwić, że i u mnie na skutek zamknięcia i odcięcia od świata uruchomi się proces twórczy. Nieodaprta potrzeba zrobienia czegoś z tego czym w normalnych warunkach zwykłej egzystencji wzgardziłabym najpewniej. To była tylko kwestia czasu. Wystarczyło pewnego dnia zatrzymać wzrok na biurkowym bajzlu starszej latorośli i przenieść go na piętrzące się stosy pustych kartonów po sokach, żeby po chwili zakrzyknąć radośnie, niczym pomysłowy Dobromir, jarający się, że oto właśnie spłynęło na niego natchnienie.
W ten oto sposób puste kartony po sokach zyskały drugie życie, córka uporządokowaną przestrzeń życiową, a mamacita splendor i wieczną chwałę 😛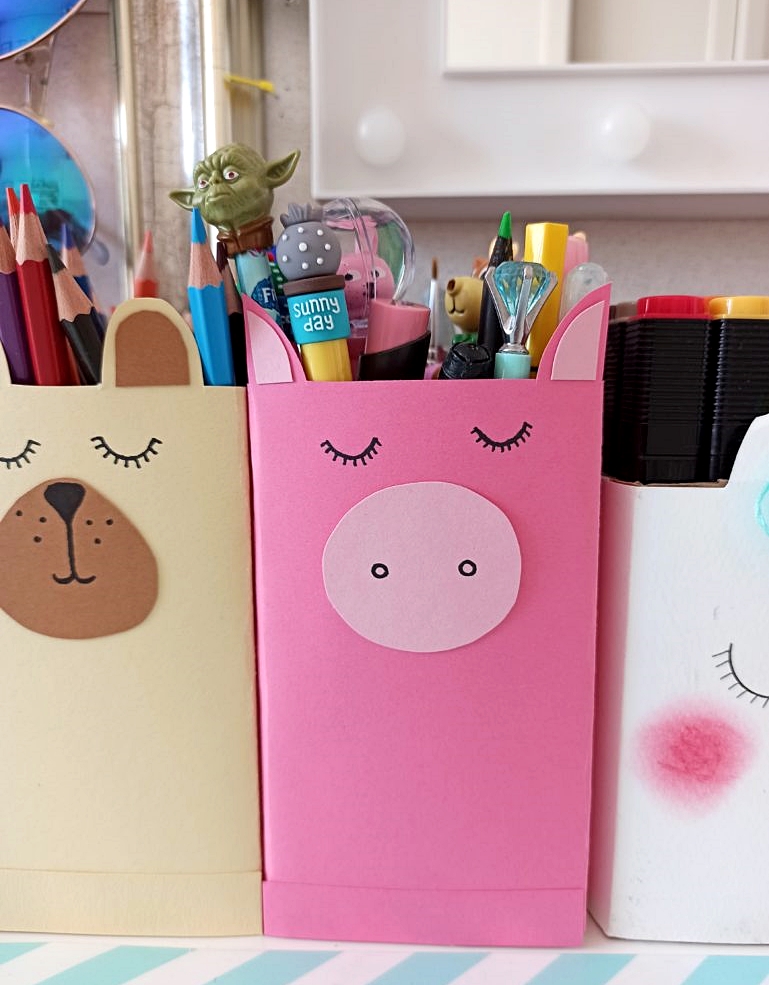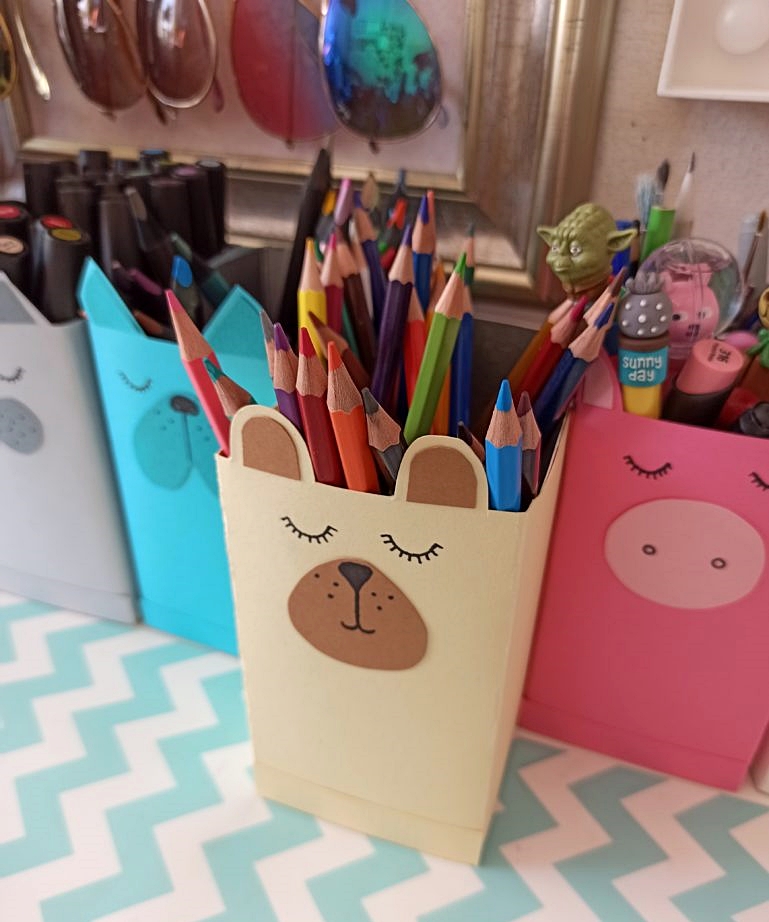 JAK TO ZROBIĆ?
wypić sok, albo mleko 😛
pusty karton rozciąć w taki sposób, aby pozbyć się jego górnej części
dociąć karton i wyrównać do pożądanej wysokości
powstałe w ten sposób pudełko umyći dokładnie osuszyć
okleić pudełko przy pomocy taśmy dwustronnej dowolnym kolorowym papierem lub kartonem, pamiętając o dopasowaniu i wycięciu w odpowiednim miejscu kształtu uszu wybranego zwierzaka
na koniec udekorować domalowując oczy, wąsy, czy co tam nam fantazja podpowiada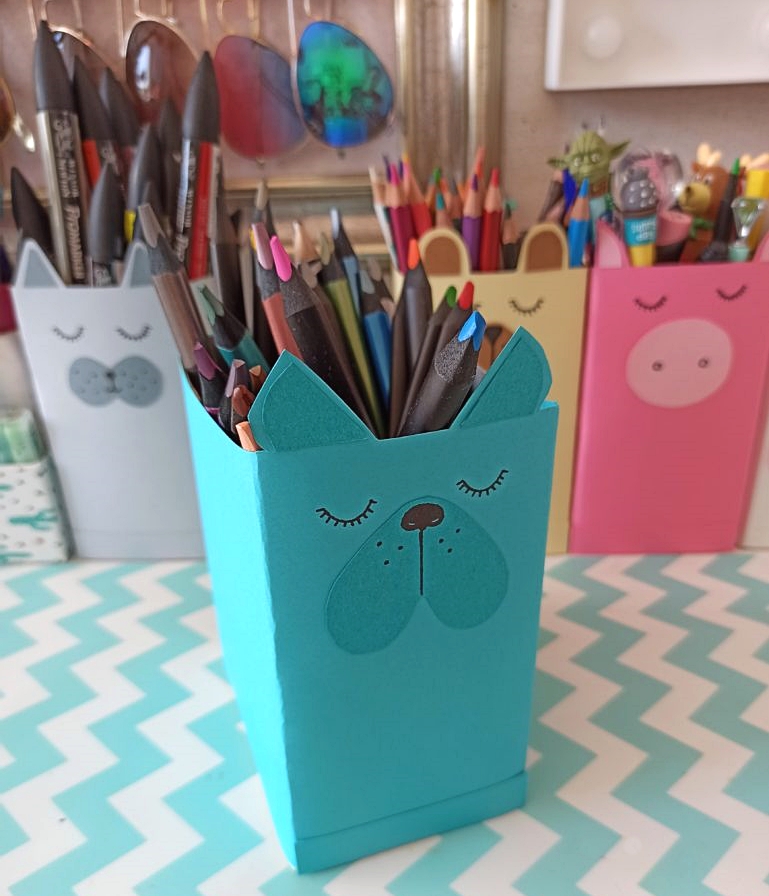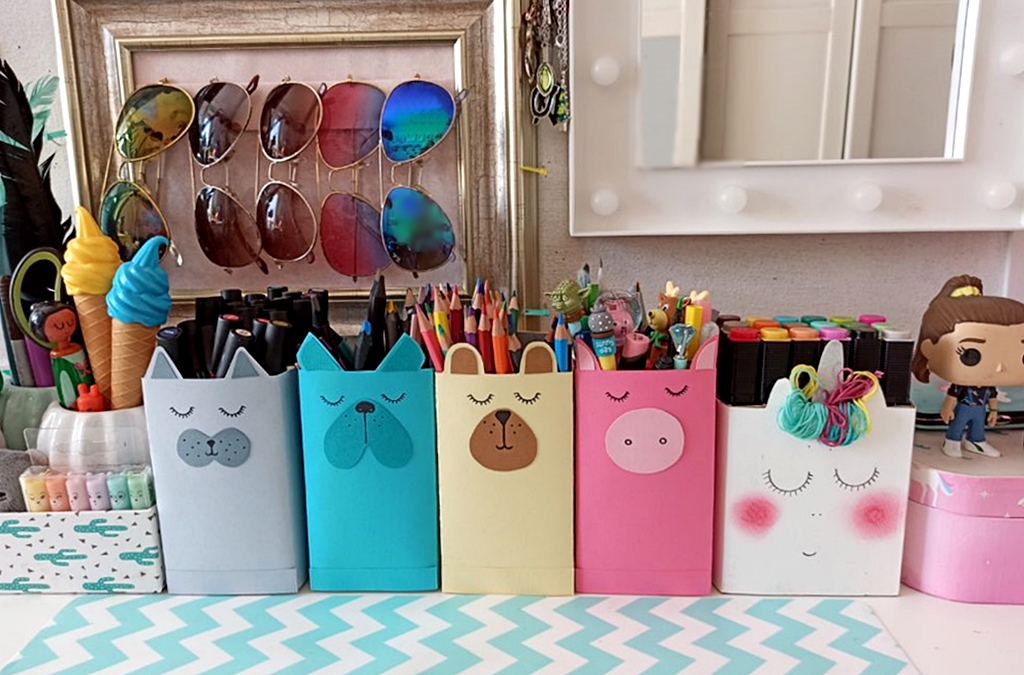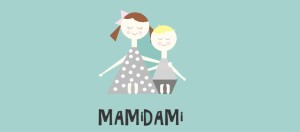 Jeśli Ci się podoba – udostępnij!