PREZENTOWY SAVOIR VIVRE I ETYKIETY NA PREZENTY DO DRUKU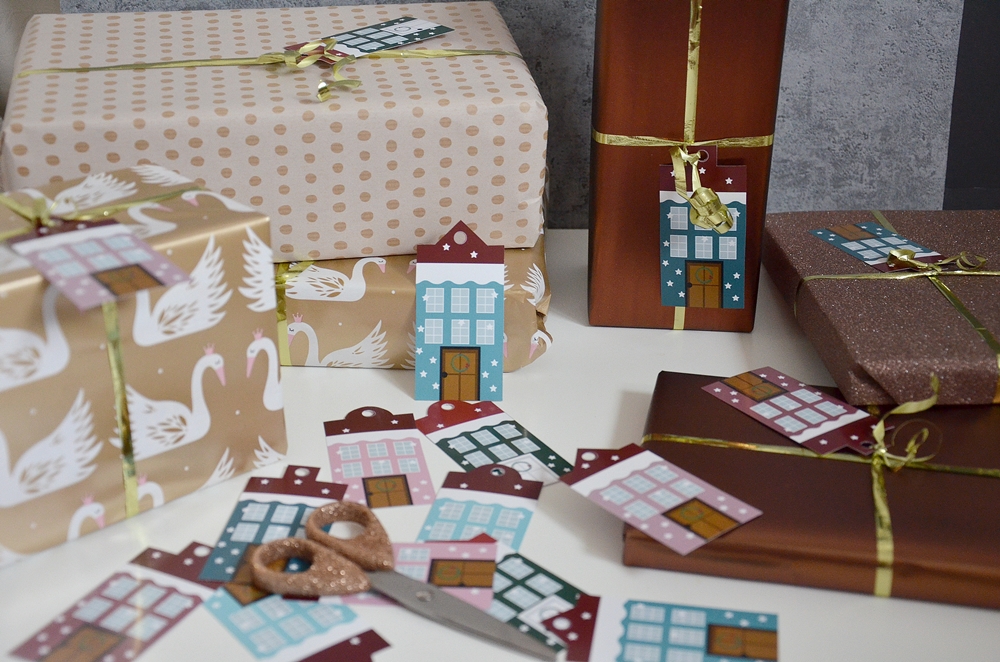 Każdemu chyba zdarzyło się kiedyś dostać prezent, delikatnie rzecz ujmując "nietrafiony". Prawda? Taki, na widok, którego nie bardzo wiadomo co powiedzieć. Może prócz zwyczajowego "dziękuję Mikołaju" z podtekstem WTF!?
Z punktu widzenia darczyńcy z pełną odpowiedzialnością stwierdzam, że mimo najszczerszych chęci nie sposób uniknąć takich sytuacji. Mimo starań zdarza się, że obdarowanemu uśmiech na twarzy podejrzanie przygasa. Choćbyśmy stawali na rzęsach i przeprowadzali wnikliwe śledztwa zawsze istnieje cień ryzyka, że trafimy z prezentem jak kulą w płot. A ryzyko to niebezpiecznie wzrasta wraz z liczbą osób, dla których prezenty przygotowujemy. Co jest akurat dość oczywiste. Bo o ile jeszcze zwykle orientujesz się o czym marzy twoje osobiste dziecko, to z cioteczną kuzynką, którą widujesz raz od wielkiego dzwonu nie ma prawa pójść ci tak gładko.
Zakładając nawet, że mamy potężną wolę sprawiania innym radości naprawdę ciężko jest trafić w cudze gusta. Trudno zidentyfikować cudze potrzeby i zgadnąć kto do diaska o czym marzy. I chociaż owszem obdarowywanie daje sporo satysfakcji i dostarcza niezapomnianych wzruszeń, powiedzmy sobie szczerze, nie jest niestety sprawą łatwą. Nawet kiedy mamy najlepsze intencje. A często szczególnie wtedy.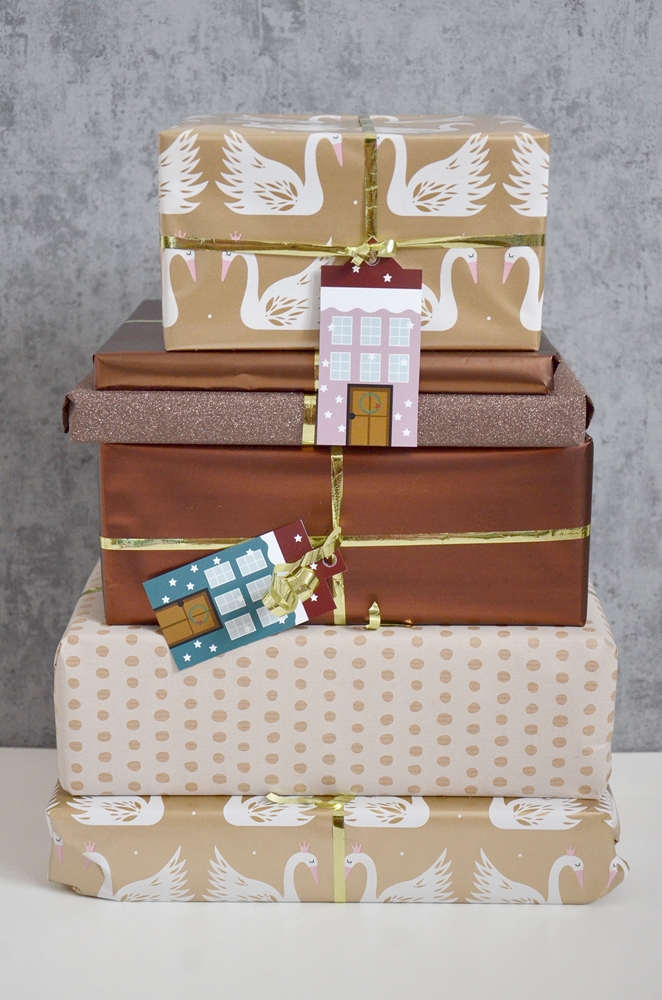 SZTUKA DAWANIA PREZENTÓW
Doczekała się już niejednej analizy i fachowej publikacji. Wielu pokusiło się o stworzenie zestawów zasad, którymi szanujący się darczyńca winien się posiłkować. Wiemy, z grubsza czego ofiarowywać nie wypada. Znamy względnie zachowawcze patenty na, być może nudne, ale za to bezpieczne prezenty. A do tego mamy do dyspozycji miliony pomysłów na wymyślne opakowania i etykiety na prezenty. Sama z takimiż wyskakiwałam.  A co ze sztuką przyjmowania prezentów?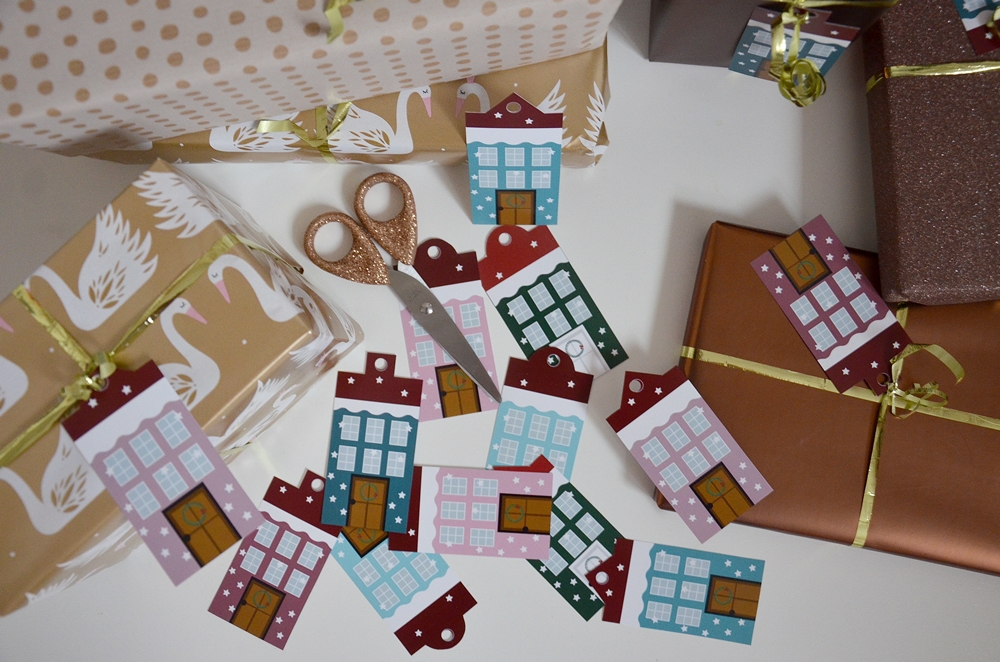 Może jestem staroświecka (na pewno jestem), bo być może setki lat temu faktycznie należało to do kanonu obowiązkowych do opanowania manier, ale teraz? Czy dziś uczymy młodych ludzi sztuki przyjmowania prezentów? Czy teraz, kiedy tak bardzo staramy się wychować dzieci na asertywnych, świadomych swoich potrzeb dorosłych, zachęcamy do artykułowania swoich uczuć, i jasnego wyrażania emocji, pamiętamy, że jest jeszcze coś takiego jak takt i zwykłe wyczucie?
***
Mam wrażenie, że nader często niestety zblazowany nastolatek prycha z dezaprobatą odpakowując rozczarowujący jego ego prezent od cioteczki. Albo co gorsza pozwala sobie na uwagę, która być może w uszach jego rodziców jest dowodem na samoświadomość i dbanie o własne interesy, ale w uszach owej cioteczki jest najczęściej niepotrzebnym, przykrym komentarzem. A dodatkowo wyrazem całkowitego braku wdzięczności i szacunku niestety. Owszem braku wdzięczności za ten głupi dezodorant, który ona tak pieczołowicie zapakowała, albo za książkę, po którą specjalnie dla niego pruła przez śniegi do księgarni i kompletnego braku szacunku, za to, że pomyślała, że starała się jak mogła i że jej się w ogóle chciało.
Mam nadzieję, że prezenty, które znajdziecie pod swoimi choinkami, bez względu na to czy będą to odkurzacze, skarpety, czy diamentowe kolczyki sprawią, że poczujecie, że ktoś o Was myśli czule. Że ktoś się o Was troszczy i że jesteście dla kogoś ważni.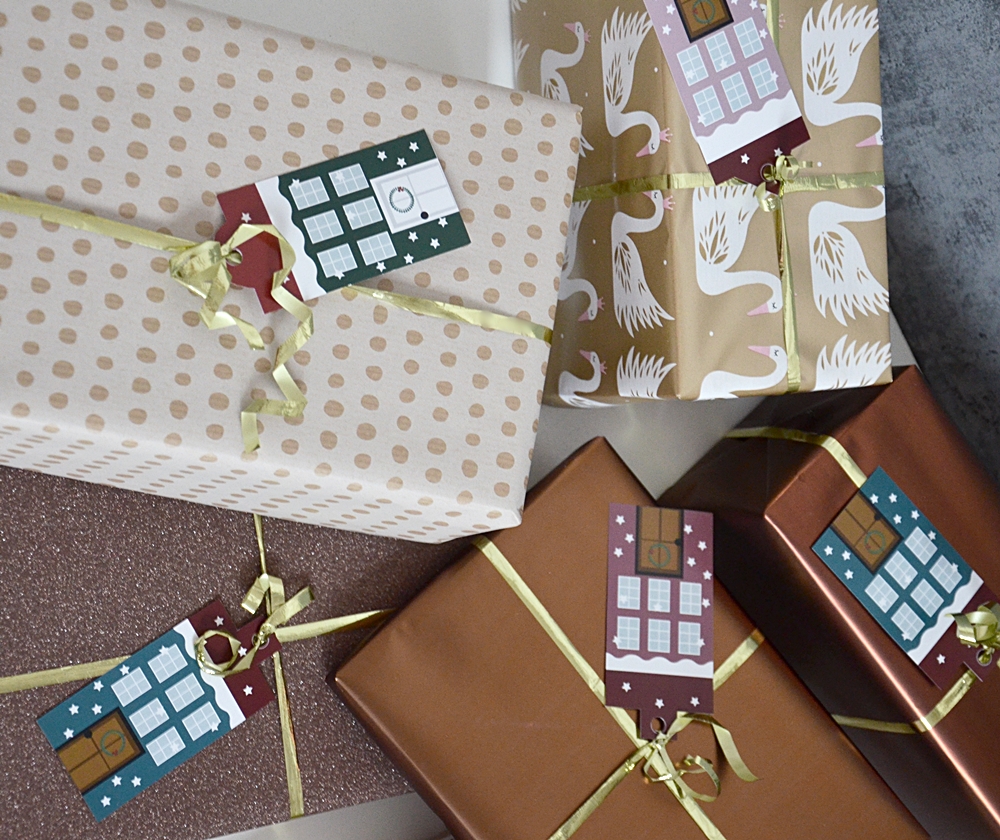 A ode mnie w prezencie i proszę mi tu nie wywracać oczami z dezaprobatą (!) macie zestaw, nieskromnie przyznam – uroczych etykiet prezentowych. Wystarczy kliknąć w wybrany obrazek i wydrukować albo jak ja, wycwanić się i zlecić wydruk w drukarni na nieco grubszym (250g) papierze. Przygotowałam je specjalnie z myślą o Was. Z czułością a jakże! Drukujcie zatem, pakujcie prezenty i sprawiajcie radość najbliższym! Wesołych!